Letting Your Property
We provide a comprehensive and flexible range of management services to those looking to let their property, whether they are experienced, first time, portfolio or overseas landlords. 
We have dedicated lettings teams in Summertown, East Oxford, Headington and Witney handling over 1,500 properties on behalf of our client landlords, as well as specialist letting and management services. We understand that not all landlords want or need the same level of service, so we provide three options to choose from.
Which service is right for you?
Whichever option you choose, you'll receive our 5 star service and tailored advice throughout. Our experts are highly qualified, and our rental voids are amongst the lowest in the industry.
Let only
If you're an experienced landlord and you know exactly how to handle the day-to-day management of your property, scottfrasers' Let Only option will be perfect for you. It is a service for landlords who wish to administer their rent and deal with the repairs and maintenance themselves.
scottfraser will market your property following our initial visit, arrange accompanied viewings, find a suitable tenant for your property, and run a full tenant and referencing check.
Rent Collection
scottfrasers' Rent Collection service is ideal for landlords who prefer to be a bit more hands on with their investment.
If you want a lettings agent to find the best tenant(s) for your property and collect the monthly rent on your behalf, but want to look after the management of your property (including dealing with any tenant enquiries) yourself, this is the perfect route.
Fully Managed
Our Fully Managed option is the most popular service for scottfrasers' landlords, as it covers everything, so you can sit back and relax (or focus on your day job).
With the Fully Managed service, we'll carry out thorough property visits, taking photographs at every visit to create an in-depth inspection report. Each report will provide both you and your tenant(s) with an accurate record of the property's condition, to help reduce the chance of disputes later.
scottfrasers' Property Managers are highly experienced, and dedicated to caring for a portfolio of properties. This means they can spot maintenance issues before they become serious or cause damage. And by ensuring issues are dealt with promptly, potentially more serious problems are nipped in the bud, thus avoiding the need for more costly repairs later.
House in Multiple Occupation
Dedicated to all landlords with House in Multiple Occupation (HMO) and room lets, overseen by our HMO Specialist ensuring that all landlords are compliant with all aspects of their licence requirements
---
Additional lettings services
At scottfraser, we wish to provide you with a service that meets your requirements. Therefore, our Branch Managers are able to create a bespoke package for you. Additional services include:
Rent Protection Plans
scottfraser offers three levels of rent protection warranty, all of which include legal expenses, as optional extras in our service management packages. In the rare event of rent arrears, or should it become necessary to gain possession, we will ensure that you suffer no disruption to your income, nor financial loss. If you are interested, please discuss this with your lettings manager. For more information click here.
Landlord Insurance 
As a landlord, you'll want to protect your rental property should the worst happen – but what level of cover do you need?
Your landlord insurance will be different depending whether your rental property is freehold or leasehold. The number of properties you have may also make a difference (you could be eligible for discounted premiums when you have a portfolio of properties).
Our carefully selected specialist insurance provider, Bode, will ensure you have the right cover at a competitive price. To get a quote, simply visit the Bode website or call 01903 890 044.
*calls are charged at your local rate
Design and Refurbishment
scottfraser's aim is to generate the maximum return on a client's property and we know that presentation is paramount in order to meet potential tenants' expectations. scottfraser can achieve this for our clients, on time and on budget – so don't leave it to chance. Find out more about our Design, Refurbishment and Furnishing service.
How much is your property really worth?
Our friendly agents are experts on the Oxfordshire property market, and will give you an accurate and fair valuation.
book a valuation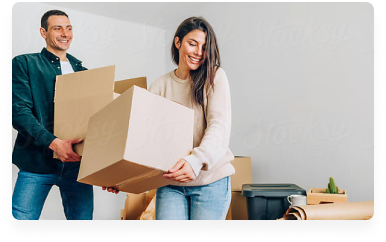 Find your local expert
Our experts are always on hand whether you're looking to let, sell, buy, or rent a home in Oxford. We pride ourselves on providing an innovative service and transparent advice.