Selling Your Property
We have created a truly transparent estate agency service providing a straightforward property experience without the hassle often associated with buying and selling houses. We have recruited one of the most experienced teams of property professionals operating in Oxfordshire, distinguished by their enthusiasm and integrity.
Our Oxford residential sales team works in harmony from three strategically located offices in Summertown, Headington and East Oxford, covering the City and surrounding villages. Our country presence is strengthened by our Witney team operating from historic offices in the Market Square covering the city itself, surrounding villages and the Cotswolds.
The success and continued growth of our estate agency has come not only through cutting edge property marketing but more importantly from personal and professional recommendations from satisfied customers.
How we work
We believe that close customer contact, regular communication and straight-talking expert advice is what the public, and our customers, deserve. This can only be delivered via a wholeheartedly independent and thoroughly local estate agency with its clients' best interests at heart.
Our whole ethos and sales process is shaped by the following six practices.
Sole mates forever
At scottfraser we do not require you to sign a contract binding you to a long sole agency period; in fact, we feel that if you no longer enjoy working with us, you should have the right to disinstruct us at any time without penalty. We find that our clients really appreciate this transparent approach. It certainly keeps us on our toes, and ensures you get the commitment we promise at the outset.
Right first time
We believe we offer the very best customer service to our clients including clear and concise communication and exceptional marketing.
Agent's skills
It's your equity. So when choosing the right agent to sell your home, what is more important to you – low agency fees or the best price for your property and the security of a well–managed sale?
Marketing
There's more to marketing than meets the eye, especially now where maximising your exposure online is vital. Your property needs to stand out and make the right first impression to help prospective buyers decide whether to view it or not.
Accompanied viewings
Properties require the skills of a well-trained estate agent, with an in-depth knowledge of your property on hand during viewings if they are to sell for the best price within a reasonable time-frame. This leaves you to relax and think about your onward move.
Not just about selling
From the qualification of the initial offer, through progression of the sale to handing over the keys on completion, we are here to help. When you speak to one of our property consultants, don't be surprised to find they are as interested in your onward move as they are in your sale.
That's what good service is all about.
If you have any queries or require any further information please don't hesitate to contact us, we are here to help you move.
How much is your property really worth?
Our friendly agents are experts on the Oxfordshire property market, and will give you an accurate and fair valuation.
book a valuation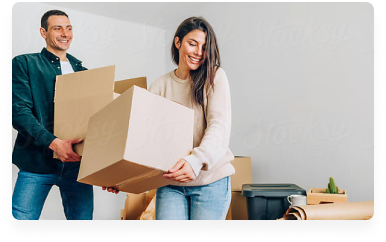 Thank you for the feedback
4.9/5
Rating from
680 Reviews
1 Just used Scott Fraser Witney for the second time to find us a tenant. Very pleased with the quality of people they put forward and we had several offers within 24hours. Special mention to Rachel at Scott Fraser who was professional in all aspects of her job. She has also provided advice and has been extremely prompt with all the paperwork. Its also nice that if Rachel is not available Sam is on the ball to also answer any queries. Great team and i would highly recommend them.
2 Excellent customer service from Rachel and Chloe from the Witney - Scott Fraser team. They were very responsive to our inquiries and detailed when they showed us a couple of properties.
3 Absolutely fantastic service and kept me up to date about everything regarding my move. Rachel has been amazing from first contact til even after I moved in. Very happy with everything.
4 The team did well. Really excellent pictures of the property and and Patrick kept me well informed throughout the sale
5 brilliant experience. friendly team, everything moved quickly. lovely house!
6 Thank you Patrick for your kindness and professionalism helping to make an emotionally difficult time for us to sell the family home a slightly less painful process than might otherwise have been.