Information And Fees For Tenants
Our experienced and friendly team are here to help you find your ideal home to rent. We are proud of our reputation for providing high quality properties in key locations throughout Oxford, Witney and the surrounding villages.
As full members of the Association of Residential Letting Agents (ARLA Propertymark) we follow a strict code of practice and ensure staff are kept fully informed of current legislation and trends, and procedures are updated accordingly by our in-house Compliance Officer.
Tenant services
The Residency – our tenant membership club
Whether you're a first-time renter, relocating, moving in with your partner or need a bigger family home, scottfrasers' Residency club offers something for all tenants.
Saving you money – No Deposit option
Struggling to save a deposit for your new home? Find out more about scottfrasers' No Deposit Option, which will allow you to move into a new home sooner than you think. Plus, to help reduce day-to-day costs, Residency members get access to exclusive discounts on a range of products and services, including a Virgin Media bundle. Protecting you Residency members can access free and impartial legal advice with our Legal Helpline.
If renting alone, we can help draw up a Cohabitation Agreement to protect everyone's interests, and look after your loved ones with a property drafted will, prepared by a panel of qualified solicitors. Planning your future Our partnership with Experian means your rental payments will be included on your credit history. So if your goal is to buy a home, speak to one of scottfrasers' mortgage advisors, who will offer advice on how to get onto the property ladder. And you can keep an eye on the future with a free Credit Score Review, as well as a Workplace Pension Review.
Deposit-free renting
No one wants to delay their move in order to save up front for a deposit, nor do you want your hard-earned cash tied up*. That's why we've introduced the No Deposit Option. You no longer need to delay your move so that you can save for a deposit and, when moving from one rental to another, you won't end up with two deposits tied up.

 Savings with Virgin Media

 Thousands of exclusive, well-known retailer deals and discounts

 Discounts on white goods

 Unlimited legal helpline

 Cohabitation agreement

 Will-writing service

 Financial protection review

 Experian tracking

 First-time buyer advice

 Credit score review

 Workplace pension review
Contents Insurance
When you move home you should always ensure your possessions are insured, in case of accidental damage or theft. As a tenant, it is your responsibility to arrange the right contents insurance.
Our specialist tenants' Contents Insurance covers you for:

 Flooding and fire risk – something that not all policies cover!

 Damage or loss of your possessions through incidents and accidents

 Cover for liabilities towards your landlord's property and its contents
If you want to avoid part of your deposit being retained by your landlord at the end of the tenancy, taking out Contents Insurance is recommended as it'll cover you for any accidental or uninsurable damages.
Get a quote today on our specialist Contents Insurance for tenants
AnyVan
Moving day can be difficult without the support of a professional removals team. That's why we have teamed up with AnyVan to offer a comprehensive, reliable and affordable service. AnyVan takes the strain, allowing you to move at your own place. Remove experts will handle your belongings with care and complete even long-distance journeys in a safe and timely manner. It starts with a free quote for your chosen day* and includes basic compensation cover of up to £50,000.
*all appointments subject to AnyVan confirmation
Virgin Media
We have partnered with Virgin Media to offer our tenants exclusive offers and savings. You'll be able to take advantage of these offers as long as your property is serviceable by Virgin Media. You don't need to take a telephone service through Virgin if you only require broadband and/or TV services, leaving you completely in control. These exclusive offers are not available if you contact Virgin Media or the Tenant Shop. To find out about the latest offer available for you, and to check what provider is available for your property, call your local branch.
Report & Repair
It's now quick and easy for you to report repairs using Report and Repair.
Faster fixes: Detailed reports on all repairs required let us fix your issues quickly and efficiently
Fewer Issues: Provides guidance on how to resolve simple problems yourself
Clearer communication: Report in your native language with 40+ languages
Easy tracking: You receive a time and date stamped record if you make a repair request
Guide to tenant charges
Our objective is to make the process of renting a property clear and simple. We wish to offer a transparent service to our tenants, with our fees advertised at the outset. Pleasae find our guides below.
Find your local expert
Our experts are always on hand whether you're looking to let, sell, buy, or rent a home in Oxford. We pride ourselves on providing an innovative service and transparent advice.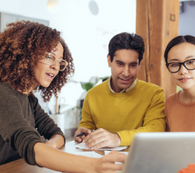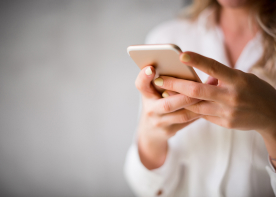 Thank you for the feedback
4.9/5
Rating from
680 Reviews
1 Just used Scott Fraser Witney for the second time to find us a tenant. Very pleased with the quality of people they put forward and we had several offers within 24hours. Special mention to Rachel at Scott Fraser who was professional in all aspects of her job. She has also provided advice and has been extremely prompt with all the paperwork. Its also nice that if Rachel is not available Sam is on the ball to also answer any queries. Great team and i would highly recommend them.
2 Excellent customer service from Rachel and Chloe from the Witney - Scott Fraser team. They were very responsive to our inquiries and detailed when they showed us a couple of properties.
3 Absolutely fantastic service and kept me up to date about everything regarding my move. Rachel has been amazing from first contact til even after I moved in. Very happy with everything.
4 The team did well. Really excellent pictures of the property and and Patrick kept me well informed throughout the sale
5 brilliant experience. friendly team, everything moved quickly. lovely house!
6 Thank you Patrick for your kindness and professionalism helping to make an emotionally difficult time for us to sell the family home a slightly less painful process than might otherwise have been.